Why Healthy Aging is Important 
The World Health Organization (WHO) defines active aging as "the process of optimizing opportunities for health, participation, and security in order to enhance the quality of life as people age."
Key facts
All countries face major challenges to ensure that their health and social systems are ready to make the most of this demographic shift.
In 2050, 80% of older people will be living in low- and middle-income countries.
The pace of population aging is much faster than in the past.
In 2020, the number of people aged 60 years and older
outnumbered children younger than 5 years.
Between 2015 and 2050, the proportion of the world's population
over 60 years will nearly double from 12% to 22%.
Overview
People worldwide are living longer. Today most people can expect to live into their sixties and beyond. Every country in the world is experiencing growth in both the size and the proportion of older people in the population.
By 2030, 1 in 6 people in the world will be aged 60 years or over. At this time the share of the population aged 60 years and over will increase from 1 billion in 2020 to 1.4 billion. By 2050, the world's population of people aged 60 years and older will double (2.1 billion). The number of persons aged 80 years or older is expected to triple between 2020 and 2050 to reach 426 million.
Why is it important for Massachusetts to become
Age-Friendly?
Today, we have more residents over the age of 60 than under the age of 20, and this growing population of older people offers an opportunity to develop new ways to help residents age and thrive in the places where they live, work, and volunteer.
"MASSACHUSETTS RANKS LAST IN THE NATION FOR ELDER ECONOMIC SECURITY. WE'RE FIGHTING FOR SENIORS IN OUR STATE SO THAT NO ONE HAS TO CHOOSE BETWEEN FOOD AND PAYING THE BILLS." MA Senior Action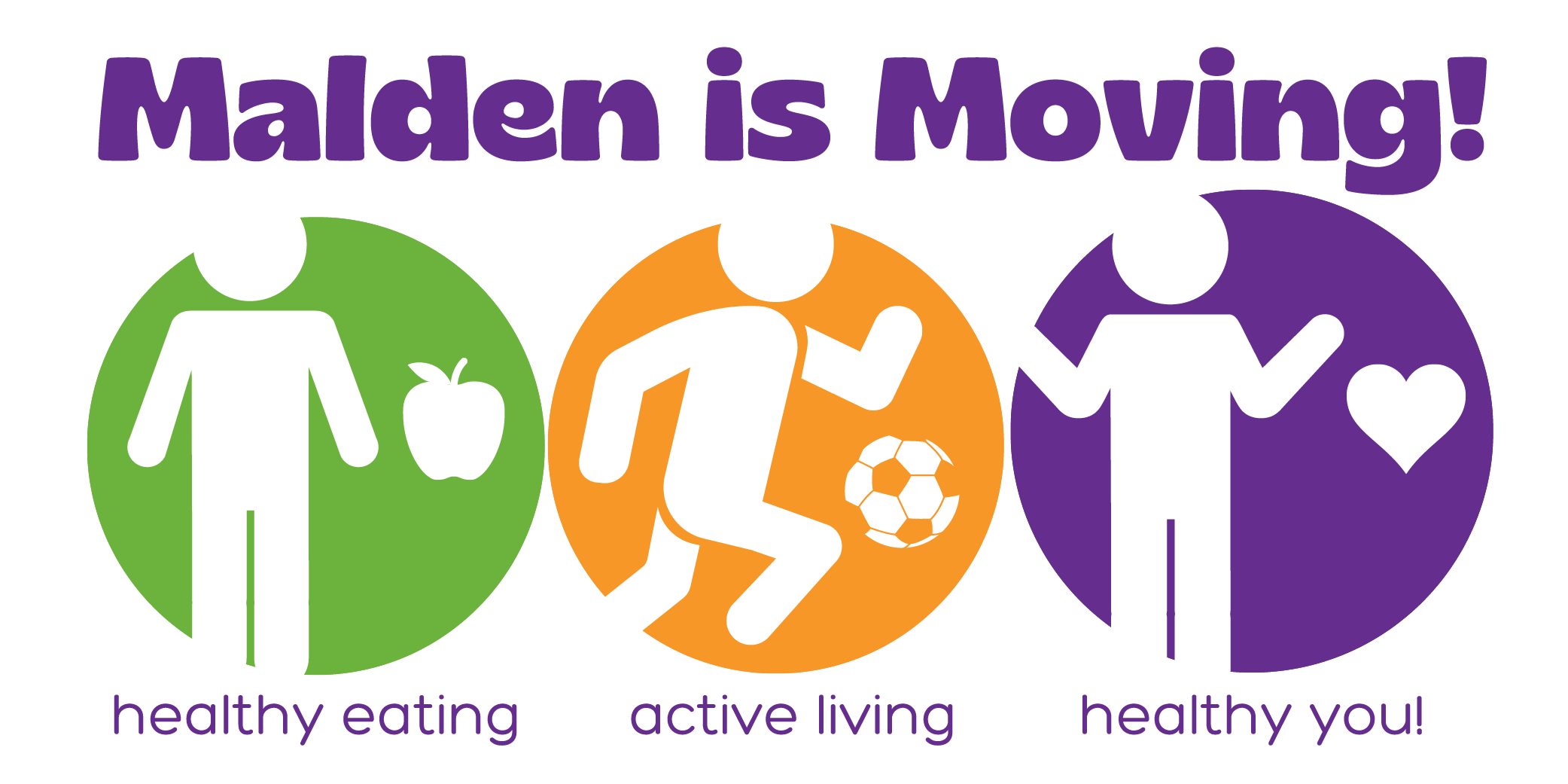 Malden Population Demographics
| | |
| --- | --- |
| Total population all ages | 68,306 |
| Total population 60 years and older | 11.342 |
| 60 -64 years | 3405 |
| 65 – 74 | 4109 |
| 75 – 84 | 2747 |
| 80 years or older | 1081 |
| Gender (60+ population) | |
| Female | 6464 |
| Male | 4878 |
| | |
Total Malden Population by Age, 2020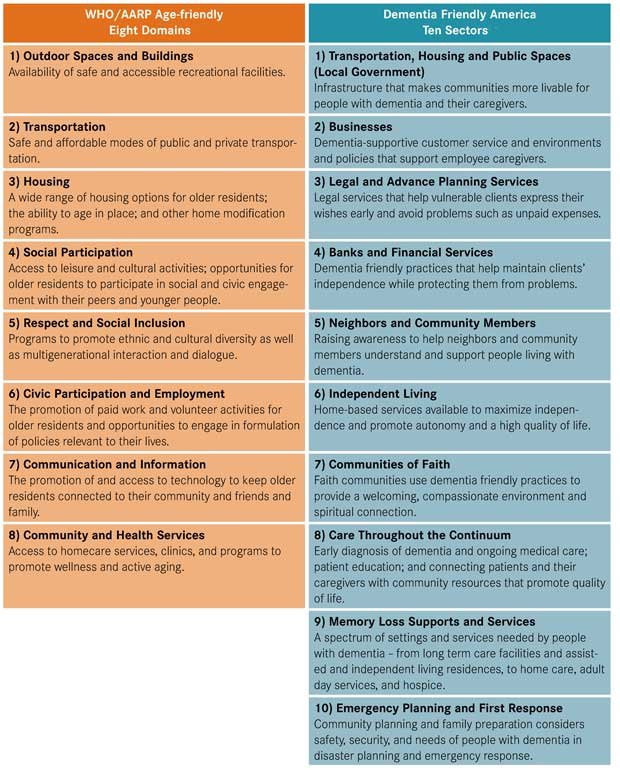 What is AARP?
AARP is a nonprofit, nonpartisan organization that empowers people to choose how they live as they age. It focuses on issues affecting those over the age of fifty. The organization has more than 38 million members. The magazine and bulletin it sends to its members are the two largest-circulation publications in the United States.
This network will work with us to create a Community Action Plan which will include the 8 domains of Livability.
Working toward making Malden a more Age and Dementia-Friendly Community
Our goal is to make Malden an Age and Dementia Friendly Community. Through this distinction, Malden would be able to work with AARP and other organizations to engage and mobilize Malden, share expertise amongst other Age-Friendly communities, deliver technical assistance and be eligible for grant and funding opportunities.
The common thread among the enrolled communities and states is the belief that the places where we live are more livable and better able to support people of all ages.
Some of the benefits of adopting these policies and programs include making neighborhoods more walkable, featuring transportation options, enabling access to key services, providing opportunities to participate in community activities, and supporting housing that's affordable and adaptable.
Well-designed, age-friendly communities foster economic growth and make for happier, healthier residents of all ages.
What is an Age-Friendly Community?
An age-friendly community enables people of all ages to actively participate in community life and treats all of us with respect, regardless of our age.  It is a place that makes it easy for us to stay connected to people that are important to us as we age. An age-friendly community helps us stay healthy and active even at our most advanced ages and provides appropriate support when we need it.
What is Dementia?
Dementia is more common in older adults, but it is not a part of normal aging and many adults do not develop dementia as they age.  Dementia is not a specific disease. It is a group of symptoms that can include memory loss that disrupts daily life, challenges in planning and problem-solving, difficulty completing familiar tasks, confusion with time or place, trouble with visual/spatial perception, new problems with words in speaking or writing, changes in sensory and depth perception, decreased or poor judgment, withdrawal from work or social activities, and changes in mood, personality or behavior. Alzheimer's is the most common cause of dementia. Other causes include Lewy Body Dementia, Frontotemporal Degeneration, Parkinson's, Traumatic Brain Injury, and many others.
What is a Dementia Friendly Community?
A dementia-friendly community is a place where people living with
dementia are understood, respected, included, and supported in community life. In a dementia friendly community, people living with dementia and those who are close to them can have a good quality of life despite the challenges of dementia.
What does it mean to join the Age-Friendly Network?
When cities and towns join the Age-Friendly Network, it means that the community's elected leadership has made the commitment to actively work toward making their community a great place for people of all ages and abilities to live and thrive.
Malden can benefit from becoming an Age and Dementia friendly community. The age-and dementia-friendly movements both recognize that community participation is essential for personal and community well-being and important to all residents regardless of age or ability. In light of this common perspective, integrating age- and dementia-friendly activity can greatly reduce duplicated efforts, save time, avoid confusion, save money, and allow each movement to strengthen and support each other.
Each community is unique, so there is more than one approach to integrating age-and dementia-friendly activities. Each community must tailor its approach to meet its specific needs. Regardless of the approach, integration requires coordination and/or collaboration among participants of both movements in terms of planning, decision-making, and communication. The approach should also be flexible enough to easily adapt when the community's needs, priorities, and resources change.
Well-designed, age-friendly communities foster economic growth and make for happier, healthier residents of all ages. Some of the benefits of adopting these policies and programs include: making neighborhoods more walkable, featuring transportation options, enabling access to key services, providing opportunities to participate in community activities, and supporting housing that's affordable and adaptable. The common thread among the enrolled communities and states is the belief that the places where we live are more livable and better able to support people of all ages.
Some suggestions for improvements in neighboring communities have included organizing programming for homebound older adults, grant funding for technology equipment and training, promotion of senior center activities, creation of 'neighborhood networks', and accessibility issues, identifying additional barriers to walkability and locations for curb cut-outs, shelter, seating and intergenerational playgrounds amongst others.
For example, once we are designated AARP Age-Friendly Community we will be able to open the city of Malden up for more funding opportunities.
(AF)* = Age-Friendly (DF)* = Dementia Friendly (AF & DF)* = Age and Dementia Friendly (COA)* = Council on Aging
(AARP)* = American Association of Retired Persons
What does it mean to be an Age-Friendly State?
In January 2018, Massachusetts became the second state in the nation to become an Age-Friendly state by joining the AARP Network of Age-Friendly Communities and the World Health Organization Global Network for Age-Friendly Cities and Communities. This designation means that the Massachusetts state government is committed to advancing age- and dementia-friendly communities throughout the state by promoting policies and practices that are inclusive, relevant, and enhance the quality of life for people of all ages and abilities.
Some locally designated Age-Friendly Communities include Boston, Wakefield, and Somerville.
Age-Friendly Boston
The Age-Friendly Boston project seeks to create an environment in which older adults can continue to lead healthy and productive lives in Boston. The City of Boston joined the AARP/WHO Network of Age-Friendly Communities in 2014. In May 2017, Boston released the Age-Friendly Boston Action Plan, which includes 75 action items developed through 25 listening sessions, featuring engagement from over 4,000 older residents throughout Boston. The plan was developed in partnership with AARP, Tufts Health Plan Foundation, and UMass Boston.
A Multi-Sector Initiative to Accelerate Age-Friendly Impact
Age-friendly practitioners are doing transformational work in cities and communities, universities, health care systems, the employment and public health sectors around the world. We are working with partners to develop shared language that describes what it means to be age-friendly in all settings and provides a framework for cross-sector collaborative action and measurable impact.
Becoming an Age-Friendly Community helps to create an Age-Friendly Ecosystem which promotes collaboration amongst many important sectors of government, private workforce, education, etc.
MA Healthy Aging Collaborative
The Collaborative has identified a two-part model to promote healthy aging and the delivery of elder services in Massachusetts through evidence-based programs and other health promotion programs to support healthy communities. Programs and services should reflect the diversity and heterogeneity of older adults across the state.
Healthy aging is much more than the presence or absence of disease and disability. It encompasses all aspects of a person's life, including the ability to:
Stay involved with friends, family and community
Have a purpose and find meaning in life
Feel safe and secure
Eat and drink healthily
Stay physically active
Be proactive in managing one's health
City of Malden's Council on Aging
The City of Malden's Council on Aging has been dormant, but we are working to revive the council as well as increase its scope. 10 people applied via the city website, 3 people have been chosen who must go through the CORI process and full membership should be completed soon.  Members will be tasked with creating an Age-Friendly Action Plan. The Council should hold its first meeting in the fall.
Council on Aging; What is a COA?
COAs serve as conduits for accessing a range of municipal services that may seem out-of-reach to older residents.  They are the focal point where older adults and their families can access the local and state network of elder services while providing an integrated array of social, health, recreation, and education programs for older men and women.  COAs offer programs, services, and activities that benefit older people, their families, and caregivers.
COAs conduct more than 100 programs from information and referrals to benefits, outreach, transportation and meals, and other food programs to health screenings, health insurance counseling, fitness, recreation, computer access, education, and life-long learning: among others.
Each COA determines its own priorities based on unique local circumstances, resources, and interests.  Regardless of design, a local senior center is often a home away from home for socializing, learning, wellness, "giving back," or just a reason to get out of the house.  For the rapidly growing older population, COAs and senior centers provide a safe place for Massachusetts older adults to remain independent, productive, and in the community for as long as possible.
Some recommendations that Council will be working on:
Memory Café
A Memory Cafe is a welcoming place for individuals with Alzheimer's Disease or any other form of dementia, or other brain disorders. They are also designed to include the care partner for a shared experience. Additionally, it is helpful for people with all forms of mild cognitive impairment (MCI.)
Individual Memory Cafes focus on different aspects for a unique experience. You may find some are activities-based, while others focus on education. You might have one enjoying the connections of demographic-appropriate music and dancing. Others might focus on crafts and painting, while some facilitate informal conversation to create new friendships. Some simply guide the participants in exercises that foster reminiscing.
Dementia Friend Champions
A Dementia Friends Champion is a volunteer who goes through training that prepares them to encourage others to make a positive difference to people living with dementia in their community. A Dementia Friend Champion can lead a live Dementia Friends session that gives people information about the personal impact of dementia, and what they can do to help.
Some other options that local communities have implemented and how we could do things differently include:
Continue expansion of the Senior Center vehicle fleet to include a sedan to offer extended routes, hours, and on-demand services.
Explore opportunities to increase the use of ride-sharing services through a volunteer driver program or ride-share training workshops to offer "door-to-door" service.
Explore a regional partnership or formal agency to facilitate planning and funding efforts.
Designate "age-friendly parking" hours or spots around the community to encourage older residents to get out and about.
Consider ways to make options for travel to social/recreational activities accessible

Engage volunteers in the delivery of medications/food.
Incentivize carpooling, offer a coordinated effort to match residents as "travel companions."
Malden Recreation Department
The Recreation Department provides safe, quality, and affordable programs for residents of all ages, cultures, and abilities. A wide variety of fun and exciting activities are offered that promote a more active and healthier lifestyle. Staff members are qualified professionals and volunteers that are dedicated to serving our diverse community with excellence and pride. See below for a picture of the new apparatus for all ages located at MacDonald's Stadium/Callahan Park.